Choosing a Ford Dealership near Choosing a Ford Dealership near Arlington, IL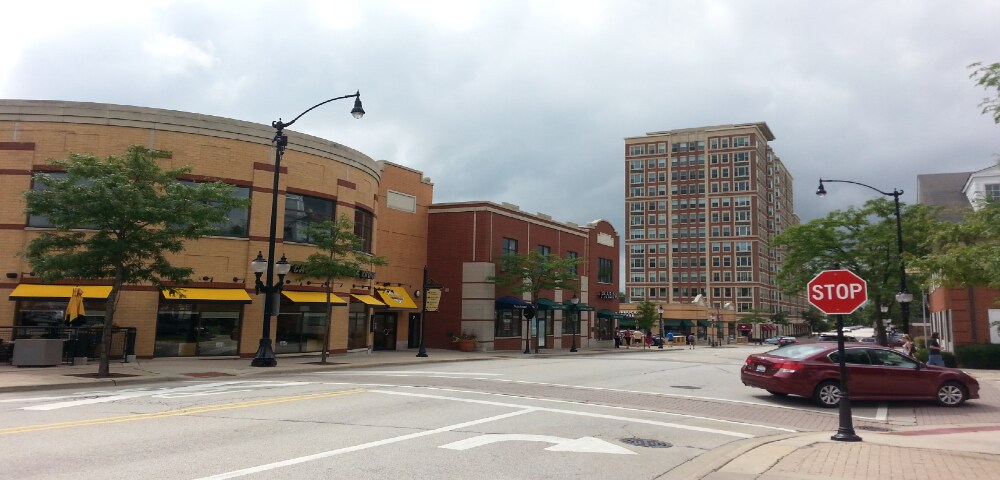 We welcome all customers who are looking for a reputed Ford dealership near Arlington, IL. Your search ends at Schimmer Ford near Arlington, IL. We are a ford dealership stocking all the latest models of Ford vehicles. You will find vehicles that meet all requirements in size and pricing. In addition, we also offer many used vehicles for those who have price concerns or limited budgets but still want a reliable vehicle of the renowned Ford brand. We pride ourselves on being one of the best Ford dealerships near Arlington, IL that has been in your service since 1991. 
New and Used Vehicles 
We strive to make your new vehicle purchase a stress-free, enjoyable experience for you. We have a huge inventory of all the popular Ford line of vehicles with features that you want in your new car. Ford is a brand trusted for its quality and dependability, which makes it a natural fit for the Schimmer family of dealerships. Once you test drive one of our fine vehicles, you will understand why Ford has become one of the fastest-growing vehicle brands in the United States, and we are the Ford dealer near Arlington to choose. 
We continually update our wide array of used vehicles to ensure that we have a vehicle model in the price range with the accessories and color that will satisfy you. Our staff will take the time to make sure that you will see all the certified pre-owned vehicles that fit your needs to make sure you drive away with a vehicle that makes you proud. You can get a superb idea of the vehicles in our inventory without even leaving your living room, as we constantly update our online site to reflect our current used vehicle selections available. Try us and you will experience the customer service level which has made us the Ford dealer in the Arlington area that so many of your friends and neighbors count on. 
Service
A time may come when you need to service your Ford. We are here at the Schimmer Arlington dealership to meet the needs that arise as a car owner. We have you covered whether it is something as simple as an oil change or as complicated as replacing a transmission. We are here with our signature top-notch service and prices. We make sure you are comfortable in our lounge while we fix whatever needs you might have. 
While you wait, make sure you ask about the stellar Ford programs for maintenance. Whether it is apps to track your maintenance schedules or quick online booking, we are here for you. Schimmer Ford of Arlington makes it easy to maintain and protect one of your most important assets.
Hi, We've Got Your Back Financially, Too!
With the support of Ford Motor Company, we're proud to offer our qualified buyers the option to defer payment or receive payment for several months on select 2019 and 2020 vehicles when you finance through Ford Credit. For most 2020 vehicles, three months of payments will be deferred and three months of payments will be paid on your behalf, for a total of six months of relief. 
Most 2019 vehicles will get 0% APR financing for the first 84 months and will have three payments deferred. So if you're looking for a Ford Vehicle near Arlington or Ford trucks near Arlington, we're your guys. 
Our Ford dealership near Arlington, Illinois is here for you today and will be here for you as long as you need us.
It matters to us that you feel like you have been treated well and had all your motor vehicle needs met. Making sure you are satisfied with our work is a tenement of our business. Schimmer Ford of Arlington, IL would be proud to be your dealer.