Award-Winning Schimmer Ford Dealership near La Moille, IL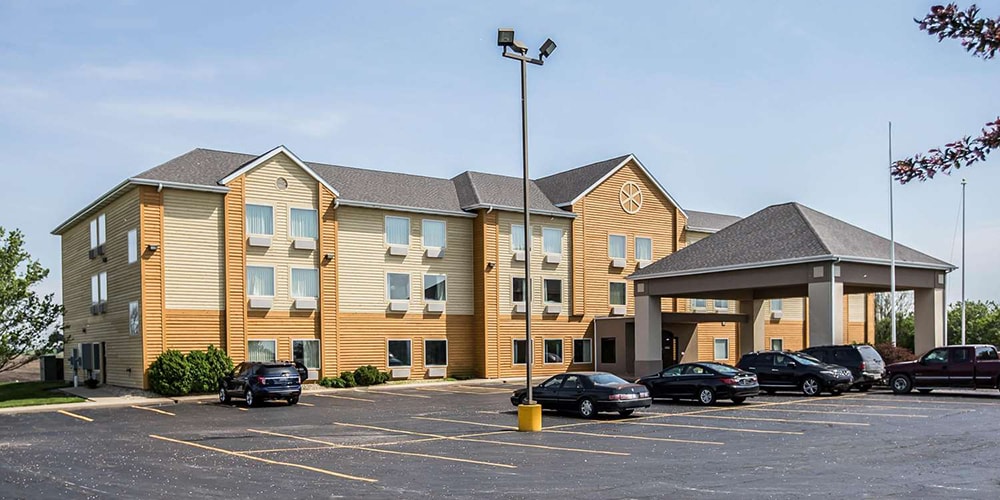 We welcome all customers who are looking for a reputed Ford dealership in La Moille, IL. Your search ends at Schimmer Ford in La Moille, IL. 
For exceptional service and superior quality, look no further than your local Ford dealership near La Moille, IL. We are here to serve the residents of La Moille and are trusted by so many already. Our commitment to quality and helping you save money truly sets us apart from the competition. We are one of the leading Ford dealers near La Moille and one visit to us will show you why.
Our New and Used Inventory
If you're looking for a Ford SUV near La Moille, stop by our Ford dealership near La Moille, IL. We specialize in trucks and SUVs. We are a leading dealer of Ford trucks near La Moille and our trained staff is here to answer all your questions. Interested in buying a new car but don't know which one? Need some advice on safety features or vehicle size? You can trust in us to give you the answers to all your questions plus more. 
We offer both used and new vehicles so we can help you find the best vehicle to fit your budget. Not sure if you're ready to pay it all off now? No problem! We know that life happens and not everyone is prepared to buy a vehicle-either new or used. And that's why we offer financing options. 
Servicing
A time may come when you need to service your Ford. We are here at the Schimmer La Moille dealership to meet the needs that arise as a car owner. We have you covered whether it is something as simple as an oil change or as complicated as replacing a transmission. We are here with our signature top-notch service and prices. We make sure you are comfortable in our lounge while we fix whatever needs you might have. 
While you wait, make sure you ask about the stellar Ford programs for maintenance. Whether it is apps to track your maintenance schedules or quick online booking, we are here for you. Schimmer Ford of La Moille makes it easy to maintain and protect one of your most important assets. 
Do We Have The Financing Option?
We do have a staff of finance professionals to assist you in obtaining the best financing available for you. We work with all the sources including the local community banks to get you a deal that fits your particular budget needs. We also offer an online application for financing that enables our financing professionals to start the process for you before you even come see us. We also offer a variety of leasing options for you if leasing a vehicle is your preference, just as you would expect from your Ford dealer near Rochelle. 
At the Schimmer Ford dealership near La Moille, IL, We believe that buying a car is one of the biggest decisions a person makes, and it is important for a person to feel comfortable. Our friendly environment doesn't just make buying a car easy, but also an enjoyable experience overall!