Why Choose Spring Valley Ford in LaSalle, IL?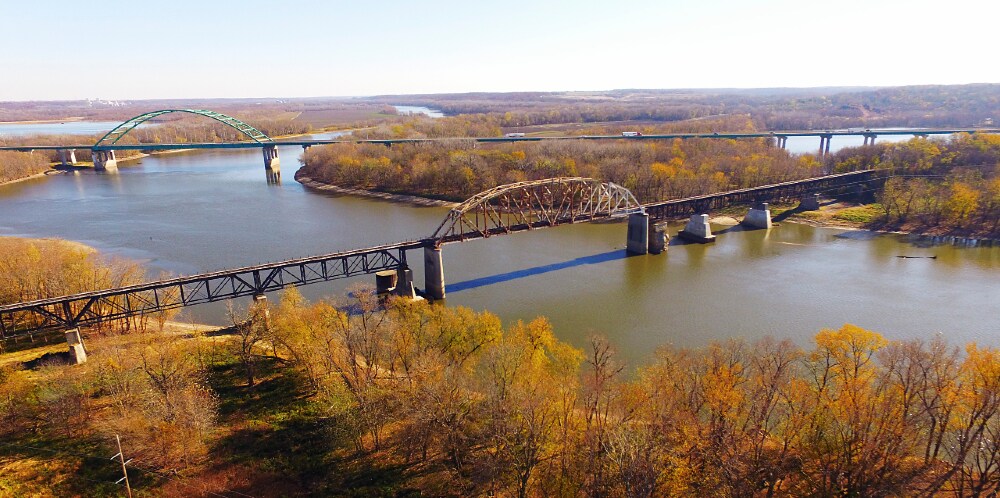 Spring Valley Ford is an Important Part of Illinois History
There is one place that really stands out if you're in the market for a new Ford truck near LaSalle, IL. That place is Spring Valley Ford. It has a longstanding reputation for its reliability and customer service that began in 1939 in West Brooklyn, Illinois. It first functioned as a gas and service station, while also selling Pontiac and Dodge vehicles in nearby Mendota. Harry Schimmer founded the business, running it alone until January 1942 when he formed his partnership with Jack Klinefelter. Within about three years, the dealership was moved to the corner of Sixth Street and Sixth Avenue in Mendota where it operated as a Pontiac dealership and Standard Oil gas and service station. They also then brought aboard Harry's son Don Schimmer to spearhead the next stage of operations.  
By June 1949, the dealership was again moved to 1503 Washington Road in Mendota, as Don Schimmer began his career of leadership within the family. The dealership continued to evolve under Don's leadership, selling Vauxhall autos and Pontiacs. Jeff Schimmer then joined his father Don to continue the excellence that has been passed through generations of the Schimmer family. 
It would add another dealership in 1989 near Route 251 just south of Mendota. Along with this new location, the Schimmer family added Ford, Lincoln, and Mercury to its fleet of vehicles. In 2001, it added Hyundai. This outstanding selection of vehicles is impressive and going to purchase a Ford near Mendota became a straightforward decision in 2012 when Schimmer acquired R&R Ford, making it one of the premier Ford vendors and top options for service near LaSalle. 
What's Kept Schimmer Consistently Popular?
Schimmer's top feature as a seller is the focus it puts on its customer. The Schimmer family is a staple of the community near LaGrange, and it frequently makes donations to schools and local operations.  
The service of customers is the thread through this. The Schimmer family instills confidence through its utmost appreciation of every customer. It provides them with the options and information to make the best decision on a Ford truck purchase near LaSalle, IL. Whether it is the Ford specifically the customer desires, or the other great manufactures, there are options and choices for nearly every budget.  
Another reason to consider Spring Valley Ford is its host of top-notch employees and mechanics. Spring Valley is loyal to its workers, and that loyalty is reciprocated in the quality of work they provide to the customers. It is clear the mechanics appreciate the power of the Ford for what it is, and they respectfully diagnose every vehicle while providing the customer with the most up-to-date information regarding it.  
Beyond that, Schimmer provides the choice from an expansive fleet of replacement vehicles until it repairs the owner's ride. With so many locations close to LaGrange, it is convenient and easy to buy from Spring Valley Ford. The staff shows great empathy to each customer, cognizant that each person differs in their knowledge of vehicles. They inform everyone to the same level so they can make an intelligent choice regarding a vehicle.  
Reliability Is the Bottom Line 
The utmost consistency makes Spring Valley one of the best places for a new Ford new LaSalle. The staff knows what a daunting decision buying a new car can be, and while their goal is to sell a new vehicle, it is done without sales tactics that put the customer first.  
With a focus on professionalism at every corner, there is an effort to make sure each customer gets the best new or used vehicle according to their individual needs. This focus on each person as a true individual helps set Spring Valley above its competition as one of the best sources for a Ford truck near LaSalle. Consider a dealership that places your needs first, and that is Spring Valley Ford.