Get Outstanding Service at our Ford Dealership near Pontiac, IL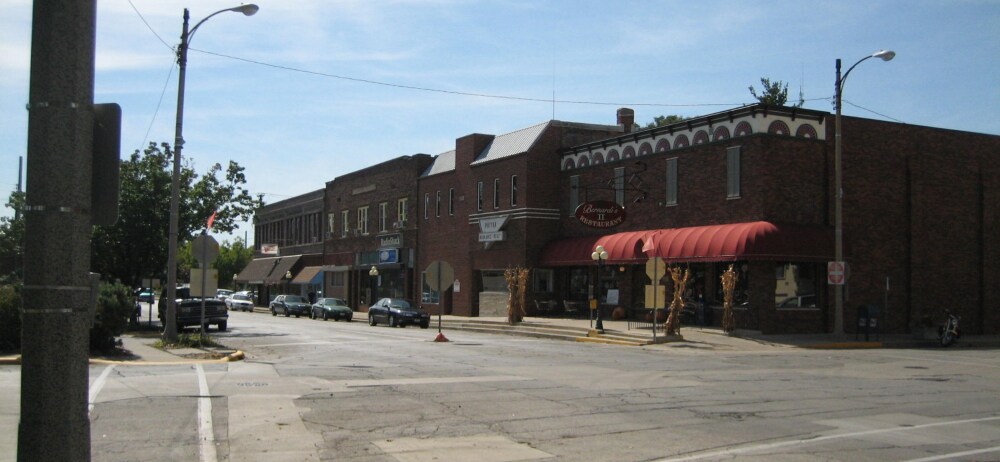 For more than 30 Years Schimmer Ford has been the Ford dealership near Pontiac, IL and the area around Pontiac, IL, providing quality, honesty and integrity to customers. The dealership was acquired by the Schimmer group of dealerships in 2001 and has continued to serve the market with the same strong business principles under the guidance of the Schimmer family. 
The Schimmer family has four generations of family history in the automotive business and has continued to grow and expand the dealerships under their ownership umbrella through their deep beliefs in treating all customers as part of their family. 
The Schimmer group of dealerships are located in smaller communities throughout the central areas of Illinois and realize the importance of being good neighbors in all facets of the communities in which they stand. You can count on that trust and honesty when you deal with Schimmer Ford. 
Our Customer Is Our Family
Trust is just as important to us as it is to you. We respect our customers' needs and take the time to listen because we understand how important the decision is to buy a new car. A good car will last you years, so it is an essential investment-and we recognize that and that's why our staff is here to listen to you, provide useful recommendations, and guide you toward the best decision for you. And we sell both new and used vehicles, as well as offer financing options to suit your needs. 
Our excellent service at your local Ford dealership near Pontiac, IL, is not only reliable but also quick. Our staff takes the time to listen, provides recommendations, but does it all quickly so that you can be in and out in no time! We recognize that you have more important things to do than service a vehicle, so we strive to keep your waiting times low. 
Inventory
If you're looking for a Ford SUV near Pontiac, stop by our Ford dealership near Pontiac, IL. We specialize in trucks and SUVs. We are a leading dealer of Ford trucks near Pontiac and our trained staff is here to answer all your questions. Interested in buying a new car but don't know which one? Need some advice on safety features or vehicle size? You can trust in us to give you the answers to all your questions plus more. 
We offer both used and new vehicles so we can help you find the best vehicle to fit your budget. Not sure if you're ready to pay it all off now? No problem! We know that life happens and not everyone is prepared to buy a vehicle-either new or used. And that's why we offer financing options.
Vehicle Financing 
We have a staff of finance professionals to assist you in obtaining the best financing available for you. We work with all the sources including the local community banks to get you a deal that fits your particular budget needs. We also offer an online application for financing that enables our financing professionals to start the process for you before you even come see us. We also offer a variety of leasing options for you if leasing a vehicle is your preference, just as you would expect from your Ford dealer near Pontiac. 
Vehicle Service 
Ford service near Pontiac is easy to find-just come to Schimmer Ford, which has a staff of certified technicians ready to provide all the services your vehicles could need. They are well versed in providing fast and efficient service to your vehicle at the fairest prices you will find in the area. 
During these uncertain times, we at Schimmer Ford are cognizant of the need for doing all the things necessary to provide an environment that is as safe as possible for our customers and employees. Contact us to find out how we can make your vehicle purchase a safe experience, just as you would expect from one of the longest-running Ford dealerships in Pontiac, IL.
Our Ford dealership near Pontiac, IL is here for you today and will be here for you as long as you need us.
Frequently Asked Questions
How Do I Filter the Search Results When Looking for Used Cars for Sale in Pontiac, IL?
Hover your mouse or tap the "used inventory" tab on the website. There are filters available from the drop-down menu that make it easier to see what's for sale in IL. You can view the entire list, browse by price, or search by body style. When you arrive on the next page, type in the car or truck you want. 
We make it easy to get information quickly; see what the engine size is, whether it's an automatic or manual transmission, and the mileage. When you come to take a test drive, we can help you figure out the MPG (miles per gallon). However, confirm availability in IL first!
In fact, it's easier if you create an account with us. That means you can save your favorites, get more details, and compare prices! We give you all the tools you need to purchase used cars for sale in Pontiac, IL! Plus, you may look at the vehicle history with the free CARFAX report! It's so easy!
Can I Trade My Current Vehicle for Another One?
Yes! We make it easy when purchasing a different car for sale! Trade your current vehicle in and get a cash offer if you finance through Ford Credit. Speak with a helpful salesman to learn more and negotiate a fair price.
Why Do I Have to Check for Availability When Searching for Cars for Sale in IL?
Our team is honest, professional, and helpful each step of the way. We want you to have a comfortable ride at a fair price. Check photos and mileage, but that availability button is there to ensure that we don't waste your time (or ours).
We realize that people often fall in love with a car or truck instantly. You've checked the specifications and know whether it's an automatic or manual transmission and has the right engine for you. However, others might be looking at the same cars for sale in IL. It's just easier for you to check availability online before you contact one of our helpful team members. 
If the cars or trucks you want aren't there, you can search for other options with full availability. Our system ensures that you find vehicles for sale in IL for the best price possible!
What Do I Do If I Miss Out on a Truck or Car I Wanted?
It's hard to search high and low to find cars for sale in IL with full availability, decent gas mileage (MPG), and the right engine and transmission size. However, our guys are honest, so we don't make you think it's there when it isn't. Checking for availability helps you find something suitable quickly. 
If it's purchased before you get to it, you can still browse the site for current cars for sale in IL. As your dealer, we make it our job to help you search. Therefore, you may call us directly and let us know what you require. We'll scour our inventory and that of similar dealers in IL to ensure that you're satisfied. 
What Is MPG, and Why Should I Think About That Now?
MPG is the miles per gallon estimate. It tells you how much you can drive on one tank of gas, and there are generally two numbers: one for the city and one for highway driving.
We realize that the price of gas is rising, so we add the MPG estimates to help you determine what's best for your needs. Other dealers in Bloomington and Lexington do the same with their for-sale cars! 
How Do I Choose the Right Vehicle for Sale in IL?
Let's start with what you need right now. It should be reliable and ready for action. You also have to think of the price and whether you can afford the payment. 
The gas mileage or MPG rating you get depends on the engine size you choose. Therefore, it's wise to look for an engine that is large enough to do what you want while still getting a good MPG rating. Typically, we will ask you if you plan to tow things, need something that works in various terrain situations, or just prefer something that drives well.
You should also think about the transmission style. We offer automatic and manual options. Most people are familiar with an automatic transmission. It lets the vehicle change gears on its own so that you don't have to do so. A manual transmission relies on you to use a clutch to accelerate at the right time.
An automatic transmission has more availability right now because more and more people are moving away from the other style. Typically, the automatic transmission is easier to use, so that's a great choice when looking for a sale in IL!
We also ask you to look to the future. The cars or trucks you buy now should last for a while, so it's best to think about how you might use them in a few years. 
Once you know you need an automatic transmission, high MPG ratings, and the engine type, you can work with the dealer to purchase your truck or car for sale in IL. Our cars are thoroughly checked, so they run correctly. Look at the price for different styles, and you're ready to make a down payment and drive away!
How Do I Know the Price Is Fair?
We know that the price you pay is important in IL, and you also have to factor in the cost of maintenance and gas to drive. It's best to look at your budget and determine what price you can afford to ensure that you could make the payment each month.
Generally, you should get the details of the cars for sale you're considering in IL. That includes the automatic transmission, engine size, make and model, and other pertinent information. Consider using the Kelley Blue Book website to see what it shows as the top price you might pay. 
Where and How Do I Make the Payment?
You generally make the payment through the loan company if you're financing. As a preferred dealer in IL, we offer financing options for cars for sale, and they feature a decent price. In this case, the payment goes to the bank or the source you choose. We can help you with the payment process initially so that you're not confused.